Specialty Dentistry – PlattsburgH, NY
The Expertise Your Family Needs
Dr. Michael Davey has decades of experience and has accrued thousands of hours of continuing education over the years, but he's still only one man. He's smart enough to know that he doesn't know everything, which is why he works hand-in-hand with a variety of top-tier specialists in the area. With them, he can ensure that you and your family are always receiving the best quality care no matter your needs. Dr. Davey will determine your need for a specialist during your regular appointment with him.
Why Choose Michael T. Davey DMD for Specialty Dentistry?
Network of Trusted Dental Specialists
Care Coordinated to Make Things Simple & Easy
Able to Meet Every Type of Dental Need
Endodontics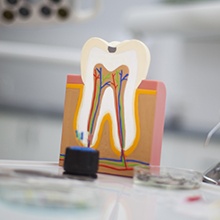 This field within dentistry deals with issues that concern the nerve of a tooth, also known as the dental pulp. When advanced decay or injury has caused the pulp to become infected, it can bring on a very severe and debilitating toothache. Working with a highly-trained endodontist recommended by Dr. Davey, they will be able to seamlessly remove any infected tissue, relieve your pain, and restore your tooth so it will function for many years to come.
Periodontics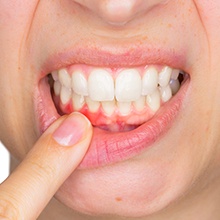 Periodontal disease, better known as gum disease, is the most common dental problem in the world, and while early symptoms like red and tender gums are easy to miss, left untreated, it can actually lead to tooth loss! If Dr. Davey notices that you have this infection, he will refer you to a trusted periodontist (gum specialist) in order to safeguard your smile. With their help, they'll make sure this global problem is never an issue for you.
Oral Surgery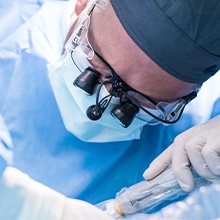 Oral surgery can refer to everything from a tooth extraction to corrective jaw surgery in order to help the teeth and jaw function properly. Our practice strives to provide the most conservative care possible, so we will only refer you to an oral surgeon when there is no other recourse. In any case, they'll be able to handle whatever procedure you need efficiently and painlessly so you can get back to your life as quickly as possible.
Orthodontics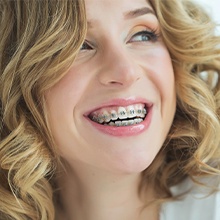 Orthodontics can not only give you a beautifully straight smile, but it can also help in the development of the jaw and even drastically improve your oral health! There is an entire variety of orthodontic treatments available today (more than just braces!), and with Dr. Davey and an orthodontist, you'll be able to find the right treatment for you that will give you the healthy, stunning smile you deserve as quickly as possible.