Preventive Dentistry – Plattsburgh, NY
Safeguard Your Smile
When it comes to taking care of your teeth long-term, prevention is the name of the game. Why? Because stopping dental problems from developing in the first place is much better for your smile's health and appearance than simply fixing them as they pop. With the preventive services outlined below, we're able to help patients avoid a myriad of dental problems, including tooth decay, cavities, gum disease, and more. With just two preventive appointments each year, we can give you and everyone in your family a beautiful, problem-free smile. Is it time for your next checkup? If it's been more than six months since your last one, be sure to give us a call today.
Why Choose Michael T. Davey DMD for Preventive Dentistry?
More Than a Decade of Experience
Happy to Take Care of the Entire Family
Highly-Skilled & Friendly Staff
Checkups & Hygiene Appointments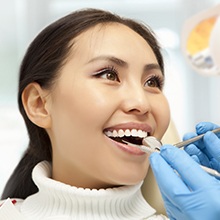 These two services are the cornerstones of your dental care here at our practice. They're the key to keeping your smile looking great and staying strong for years to come. Dr. Michael T. Davey recommends that patients of all ages should have at least two per year, and fortunately, most of the time these visits are quite brief.
With a hygiene appointment, one of our skilled hygienists will use specialized tools to clean away any plaque or tartar deposits that have gathered on your teeth in gums. These are especially helpful for cleaning those areas that your brush and floss can't reach. And, they'll end it with a nice polish to make your teeth look smooth and beautiful. Afterward, Dr. Davey will perform a thorough oral exam where he'll look for the slightest signs of dental problems. By getting these exams regularly, you'll enable our team to catch any issues you have early so we can treat them quickly before they can really impact your smile.
Children's Dentistry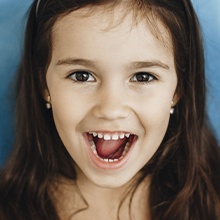 When it comes to making sure your child's smile stays strong and healthy as they grow, early-age dental appointments are an absolute must. Our team has years of experience meeting the unique dental needs of children, so we know exactly how to ensure they always have calm, cool, and relaxed visits. We'll make sure their smile is developing correctly, give you tips on how to take care of their teeth at home, as well as help your child develop oral care habits that will serve them well into adulthood.
Dental Sealants
The rough chewing surfaces of the back teeth can be especially hard to clean while brushing, which is why they so often develop cavities, particularly for children. To give the smile a little extra protection, we can apply what is called a dental sealant. This will place a thin, clear layer of a plastic-based substance on the teeth, and this will create an invisible barrier against plaque and food particles, effectively preventing both tooth decay and cavities for years to come.
Nightguards for Bruxism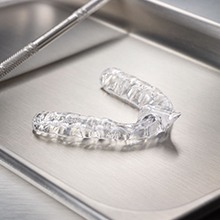 "Bruxism" is a condition where a person unconsciously clenches their jaw and grinds their teeth, and as many as 1 in 3 people suffer from it, mostly while they are asleep! Over time, it can severely wear down the teeth, increase dental sensitivity, and even strain the jaw muscles. The solution for this is called a nightguard, which is a custom-made mouthpiece that a patient wears to bed every night. It places a protective barrier between the teeth to prevent them from grinding together.
Mouthguards & Sportsguards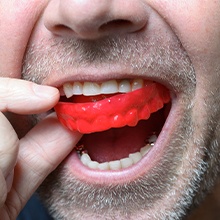 Dental injuries are extremely common when it comes to sports, be they contact or otherwise. In order to keep you or your child's smile safe, we can provide you with a custom-made mouthguard. Compared to generic store-bought mouthguards, ours are much more comfortable because they are shaped to fit each individual's smile. They are also made of a much stronger and thicker material, making them better at defending the teeth from impacts as well.
Oral Cancer Screening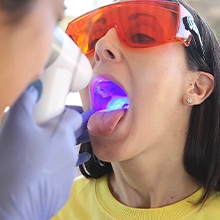 Oral cancer is an often fatal disease that is easily treated if detected early, which is exactly why the American Cancer Society recommends that everyone should have at least one oral cancer screening per year. Dr. Davey can perform one as part of your regular checkup, in which he'll examine your lips, gums, tongue, cheeks, throat, neck, and face for any suspicious growths, lesions, or sores. Should he find anything that causes concern, he can help you take quick and appropriate action.
Fluoride Treatment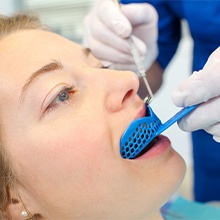 Fluoride is a natural mineral that has long been shown to help strengthen the teeth against tooth decay and cavities, which is why you'll so often find it in toothpaste and public water sources. However, many people are missing out on it on a daily basis due to the rise in popularity of non-fluoridated bottled water. To make sure you and your family's smiles stay healthy between appointments, we can provide a quick and easy fluoride treatment at your regular checkup.
Emergency Dentistry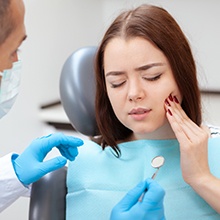 A dental emergency is any situation in which a person needs immediate dental care, like if their teeth have been injured in an accident or they have developed a severe dental infection. If you're ever in need of emergency dental care, you can always reach out to our practice. We're happy to provide same-day urgent care when needed, and we're able to handle everything from a knocked out tooth to extreme dental pain to damaged dental work and more. In the end, when you need us the most, we'll be there!