About Our Dental Office – Plattsburgh, NY
World-Class Care Designed Just For You
At our practice, Dr. Michael T. Davey and our staff are committed to just one thing: quality. With high-quality dentistry, you can trust that you'll have fewer problems over time, and when you do receive a restorative treatment, you can also trust that it will look great and be built to last. And, with quality service, you can rest assured that your appointments will always be on time, welcoming, and comfortable. This dedication to quality affects absolutely everything we do, which is why Dr. Davey and our entire staff dedicate so much time to continuing education and updating the office. It's all in an effort to give you a dental experience unlike any other, in which your health, appearance, and comfort are all top priorities from the moment you walk in the door. We're completely committed to giving you a beautiful, healthy smile, which is why you'll only get our best every time you come to see us.
Aesthetic Dental Approach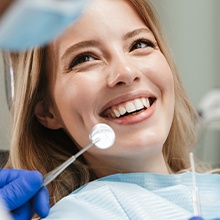 An attractive smile is absolutely essential to living a full life, and that is just a fact. That's why, in addition to making sure you have optimal oral health, we'll always take the extra effort to make sure you leave our office with a truly sparkling set of teeth. Nothing empowers a patient more and makes us feel happier than to give someone a stunning smile. We know your appearance is important to you, so it will always be important to us.
Customer Service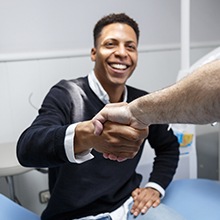 We understand that we're not just treating teeth here, we're treating people, which is why we put as much energy into customer service as we do your care. When you walk into our office, you'll be treated like an old friend who's come over for a visit, and we'll make sure any question you have is always answered promptly. We'll never pressure you to get any procedures you don't absolutely need, and we'll take all the time necessary to make sure you fully understand and feel confident about your care.
High-Quality Dentistry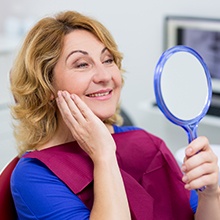 As we mentioned above, quality is what drives us from the moment you call to schedule your appointment. Whether you're coming in for a checkup and cleaning, to have a tooth restored, or to simply whiten your teeth, you'll only experience 5-star service from beginning to end. We use the latest techniques and technology whenever we can to ensure that your care is always precise, efficient, pain-free, and yields natural-looking results. With us, you'll truly be amazed by the difference we can make in how your smile looks and feels.
We Treat the Whole Family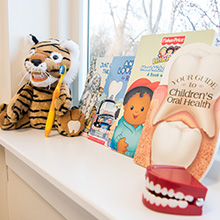 Fitting dental care into a busy schedule can be difficult, especially when you're juggling the various needs of an entire family! That's why our team is proud to offer care to all age ranges, from young children to great-grandparents. We understand smiles at every stage of development very well and can recommend tailor-made treatment options to keep each one strong and confident. Plus, you can save valuable time by bringing the whole group to one convenient location instead of scheduling visits at multiple offices.
Modern Dental Technology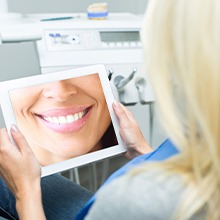 Modern-day dental technology is amazing, giving dentists the capability to do things that were simply thought impossible just a few years before. At our practice, we frequently update our office with latest tools so we can address even more problems in less time while keeping our patients completely comfortable. If there is a tool out there that will make your appointments easier and more fulfilling, you can trust that we already have it in our office.
Flexible Payment Options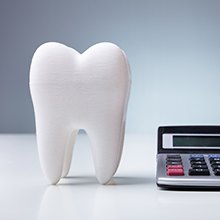 No one should have to worry about affording basic dental care, but plenty of Americans do every day. Our practice strives to change that, which is why we're happy to accept insurance plans from a variety of major providers. We can even help patients without insurance break up the cost of their care into smaller payments thanks to CareCredit. We'll make sure you can always come to see us with peace of mind.
Spear Faculty Club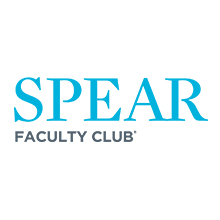 Spear Education is one of the most well-respected postgraduate educational institutions in all of dentistry, instructing dentists around the world on how to provide cutting-edge, patient-friendly care. The faculty are all considered outstanding clinicians as well as fantastic educators, able to help improve a dentist's ability to safeguard oral health and create beautiful smiles. Our own Dr. Davey is a member of the Spear Faculty Club because he believes continuing education is extremely important not only to his practice, but to the field of dentistry as a whole. He frequently uses the platform to teach fellow dentists as well as better inform himself so he can stay on top of the latest trends and advances in dentistry. In the end, it's just another way he works to improve himself so he can ensure better outcomes for our patients, making a beautiful smile all but guaranteed at every visit.